Die Farbe der Dinge / The Color of Things

Anatomy of the « Color of things » :
232 pages graphic novel, Fiction, in color. Published in German by Éditions Modernes, in March 2020.
Translation: Christophe Schuler.

Awards :
Swiss Children's and Youth Book Award 2021
Das sind die besten Comics des Jahres 2020

Swiss Prize for the Best Debut Graphic Novel 2020
DIE BESTEN BÜCHER AUS UNABHÄNGIGEN VERLAEN 2020
In the Media :
For his first long read graphic novel, Martin Panchaud is not afraid to offend. In the « Color of Things », the Swiss artist doesn't conform to many codes of the genre. The unusual design could take some time to get used to for some readers, but this is also what makes the visuals real eye-catchers.
Kolja Kandziora, Arte Journalist.
A carnival of pictograms
Martina Knoben, Der Bund
The idea here is to make a pact with the reader and ask him to read an image as he would read a text.
Martin Panchaud, Lemanbleu
Useful links :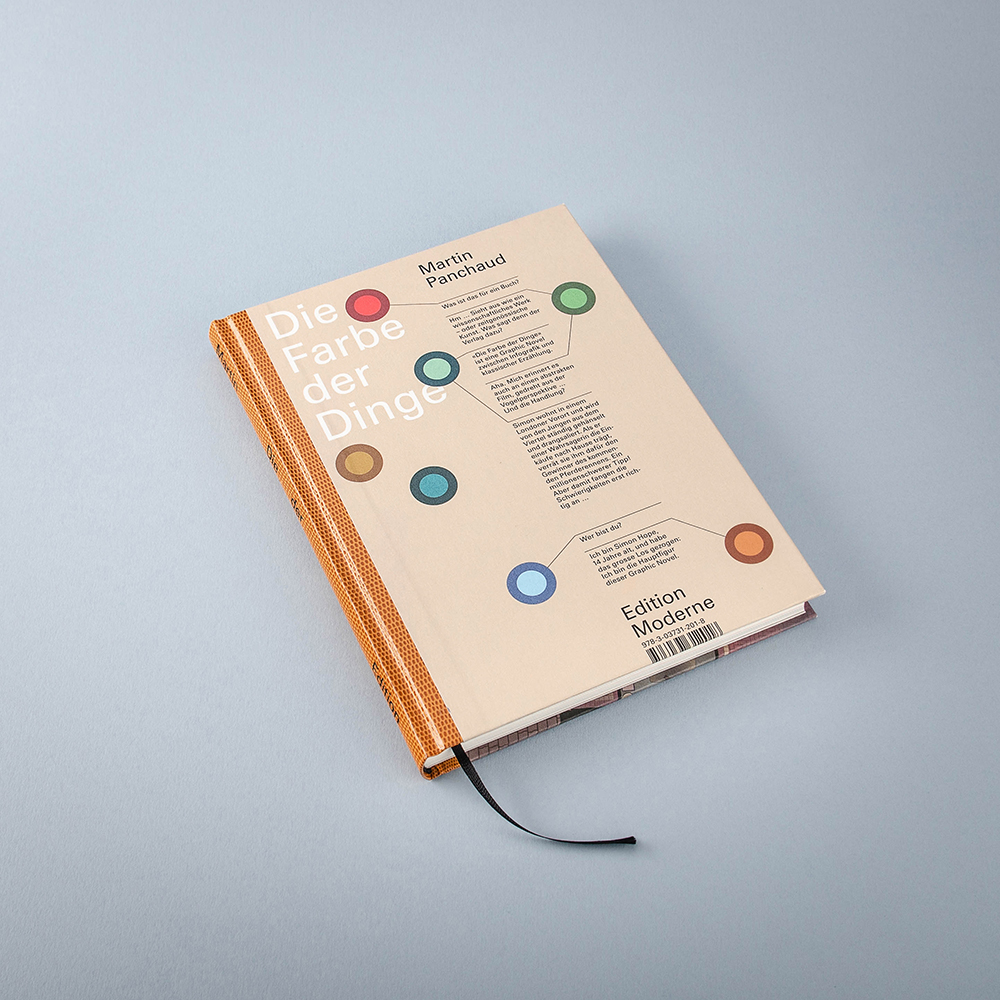 Photo: L'imprimerie Jelgavas Tipofrafija.